US
Fortuna Partners is a boutique financial and business strategies firm
We primarily serve small to mid-size closely-held companies and their owners. Our philosophy is built on providing the most comprehensive range of services available with the highest professional standards of excellence, integrity and efficiency.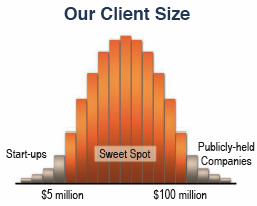 Client Profile
Our clients range from start-ups to large multinationals. However, our "sweet spot" is composed of high net worth individuals, executives, closely held companies and organizations from $5 to $100 million in sales or operations. Business types encompass for-profit companies, U.S.-based components of foreign entities, nonprofit organizations and private clubs.
Market Experience
Fortuna Partners has extensive experience in taking care of companies in virtually every market. We strive to understand your needs, whether you run a manufacturing firm, professional practice or retail establishment. Then we create unique business and financial solutions for you by integrating your company's needs with your personal situation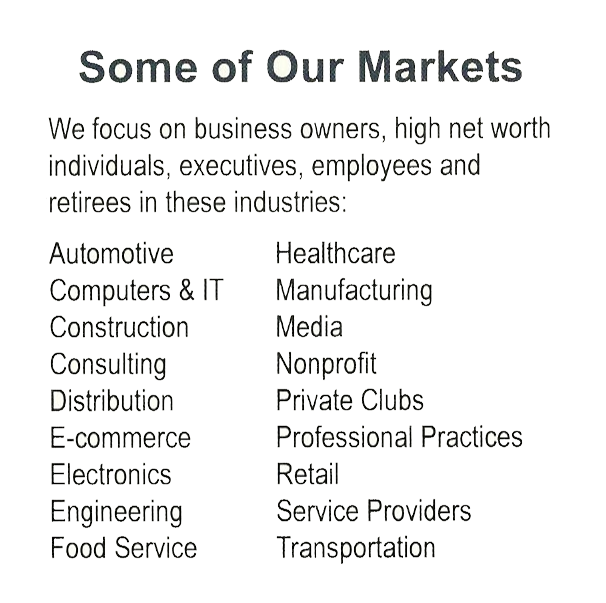 What We Do
Your job is running your company and taking care of your personal life. Daily issues and operations demand constant vigilance. Who is taking care of everything else? Estate planning. Financial strategies. Health and welfare. Retirement. Business planning. The services Fortuna Partners provides can help you concentrate on your company's operations and your personal well being. If you are at the retirement stage in your life, Fortuna Partners can help optimize your financial position while working toward minimizing the worries, hassles and complexities of wealth management
How We Support You
Like our company's namesake, the goddess Fortuna, we look after you and your family through the four phases of life: conception, progression, resolution and reflection. Whether you are starting a business, starting a family, own your own company, leading corporations in an executive capacity, transitioning ownership, nearing or in retirement, or making generational changes, let Fortuna Partners provide you with the financial and business planning help you need.